Synchronise your e‐commerce data
Automate the export of your
100% web-based software
Synchron.io is an e-commerce integration platform that facilitates the connection of your application stack and automates the synchronisation of your data.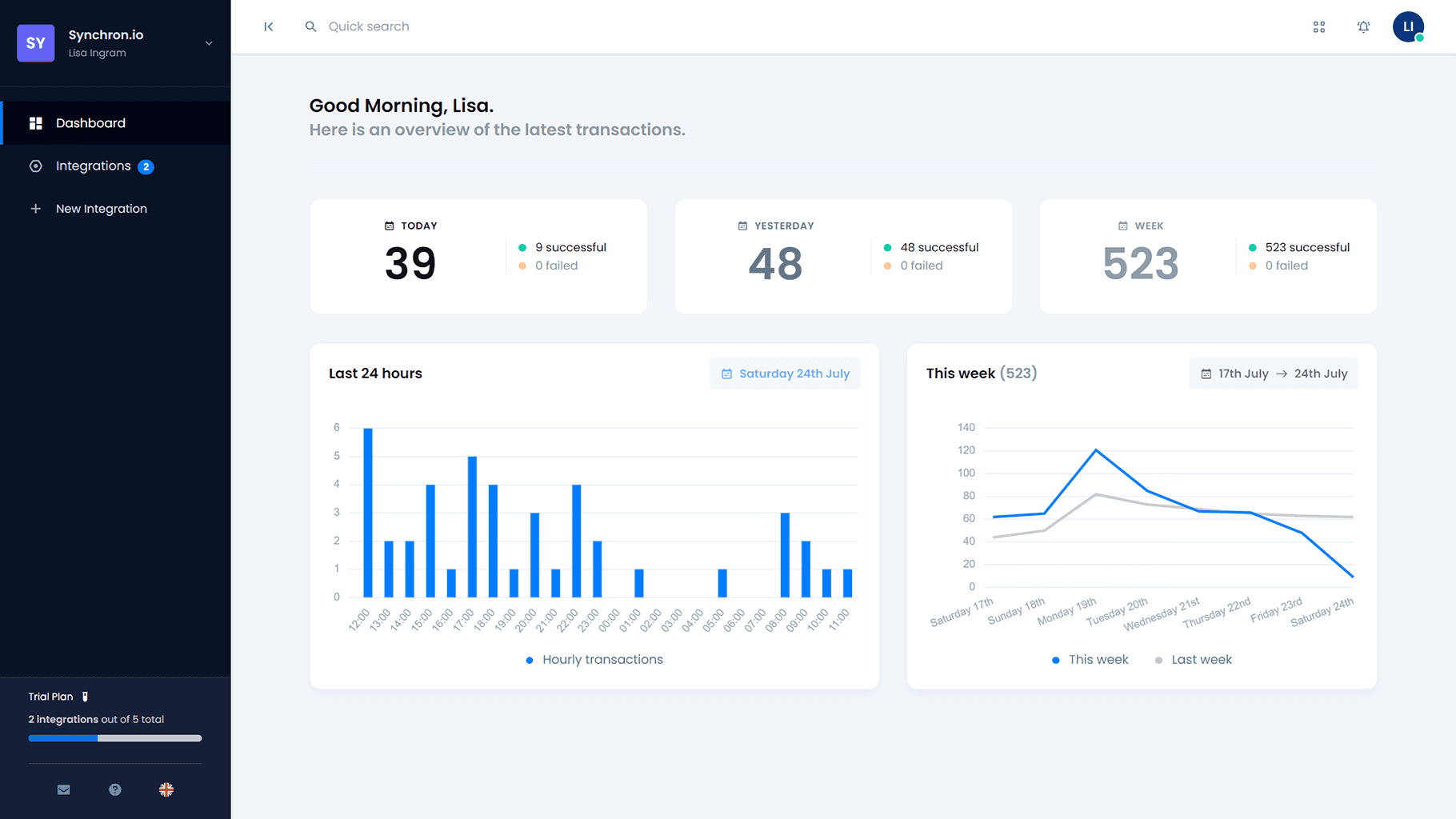 Follow the transfer of your orders, products and clients in real time and directly from your browser.
Sort your data by date or search by key reference.
User Interface
Application
Reference
Transfer
Updated

#7546872

Pending

30/07/2021 05:14
11 seconds ago

#7546871

Successful

30/07/2021 05:12
2 minutes ago

#USR77413

Successful

30/07/2021 05:10
4 minutes ago

#7546870

Successful

30/07/2021 05:00
14 minutes ago

#ZBD-30XL

Successful

29/07/2021 00:35
1 day ago
Simple Automation.
Choose your applications

Select the apps that you want to synchronise.

Configure the settings

Choose the data to sync: orders, inventory, products or contacts.

Start Synchron.io ⚡

Launch the automatic syncing and Synchron.io will start working for you.
Save time and boost your productivity

for companies, start-ups and individuals.
Automated imports of our invoices into Xero saves us hours of manual labor every month. I highly recommend the software!
Synchron.io is a must-have tool that makes our daily work much easier, whether for our accounting or our sales pipelines.
We use the platform to synchronize our customer data between Hubspot and Stripe. Convenient and super simple to use.